How We Work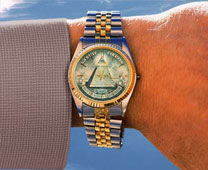 We help you implement effective cost cutting strategies that also save time..
Save Money, Time and Reduce Stress.
Let's face it... the financial challenges facing parents of college bound students today can be overwhelming.
There are special strategies for Business Owners.
Business Owner's can save between $5,000 and $20,000 per year on college and private high school.
"Should I use loans to pay for college?"
Our Cash Flow Maximizer will help you find the optimal solution for your family.
We'll show you how to qualify for financial aid awards and how to maximize your award.
For those clients not qualifying for financial aid, we'll show you how to capture powerful tax scholarships for your children and grandchildren.
Just because you have high income or assets does not mean you can't qualify for financial aid.
We have helped wealthy families qualify for financial aid. Every family is different. That's why we offer a complimentary consultation - to discover how we can help you save money.
We can help find the right school for your student.
Picking the right college is a critical dynamic of student success. 60% of students do not finish at the college or university where they start. Transferring students often lose credits and must stay in school longer to complete their degree. Some just drop out.
Paying full price for college is optional.
We'll show you every available strategy to reduce your family's cost of college. Then, we'll help you implement those strategies
Our Approach
We help you implement effective cost cutting strategies.
Our 75-page College Planning Blueprint and personalized service is the most comprehensive in the industry.
We believe the only family that should pay full price for college is the family that so chooses.
We work closely with you to do everything possible to insure your success.
Now that you have a better idea about the results you can expect by working with us and our approach and philosophy of working with clients, next go to our Services page to learn about the specific services and programs we offer.